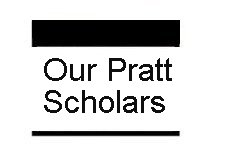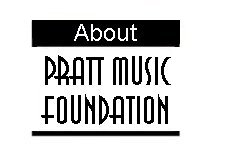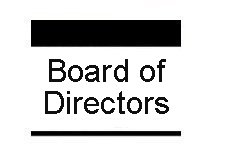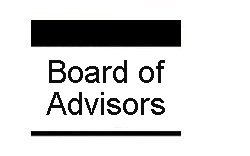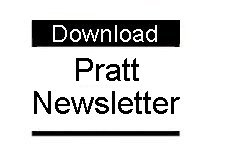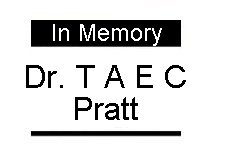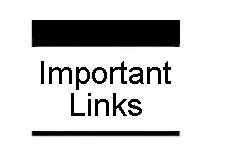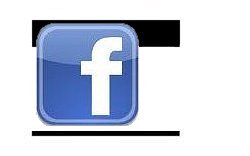 Welcome to the Pratt Music Foundation.
Our mission is the support of classical music in our community, primarily through scholarships for deserving youth.




The Pratt Music Scholars for 2015-16.
The Pratt Music Foundation Board of Directors reviewed 55 applications in June and selected 30 Pratt Music Foundation Scholars (and as always, there were more qualified applicants than scholarships available):

The Pratt Music Foundation Scholarship class of 2015-16 includes 20 students from Bloomington, 5 from Normal, and one each from Green Valley, Lexington, Carlock, Washington, and Gridley. Ten students are studying piano, 5 study cello, 3 study viola, and 12 study violin. Thirteen students attend District 87 schools, 7 attend Unit 5 schools, 4 are home-schooled, 3 attend private schools, one attends the University Lab schools, and one attends CUSD 7. The thirty Pratt Music Foundation Scholars for 2015-16 represent an investment of $37,500 in the next generation of music in our community.

There's more about our scholars in our Newsletter No. 30.



Pratt Music Foundation Newsletters
Our newsletter chronicles our scholar selection process. Click to open and read, or right-click to download.

Pratt Newsletter 30 December 2015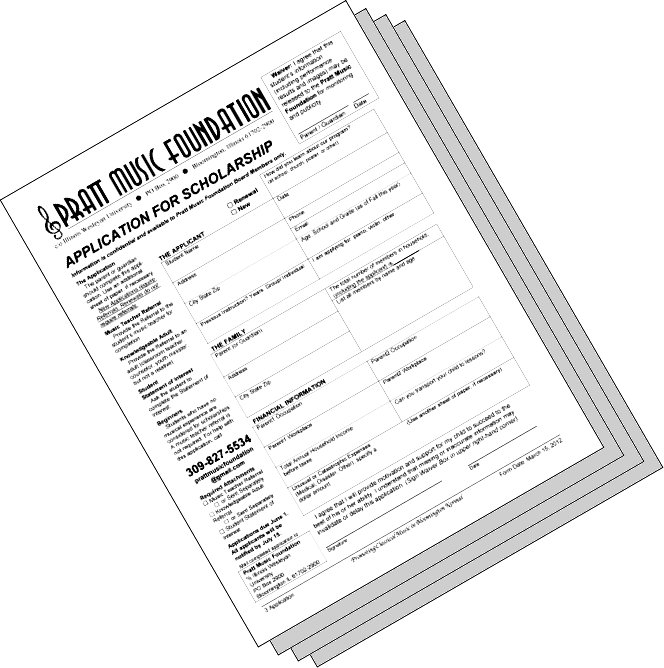 Download Our 8-page Scholarship Application Package PDF (8 pages)
Download Our 6-page Scholarship RENEWAL Application Package PDF (6 pages)
Download Our 8-page Scholarship Application Package PDF in Spanish

Pratt Music Foundation
c/o Illinois Wesleyan University
PO Box 2900, Bloomington, IL 61702-2900

PrattMusicFoundation@gmail.com
309-827-5534